Holistic care that uses

 




 

your body's natural

 




 

blood flow

 
Skin is constantly threatened by a variety of factors, including dehydration, UV rays, stress and aging. Yet instead of learning more about how to maintain beautiful skin, we have relied on temporary solutions that target each of the factors individually. Gleaned from over 120 years of skin research, SHISEIDO has uncovered the answer by focusing on a mechanism inherent to us all, circulation within the skin.
And the key to this is blood vessels and blood flow.
By improving blood vessels and thereby blood flow, which delivers important nutrients and immune cells throughout the body, it's possible to realize beautiful skin that glows from within. Introducing Lifeblood Research™, a new beauty science that takes advantage of the life force in each of us. Lifeblood Research™ transcends all current skincare approaches.
 

Not only exercise and diet.

 




 

This is the enhancement of  


 

blood flow based on  


 

groundbreaking research.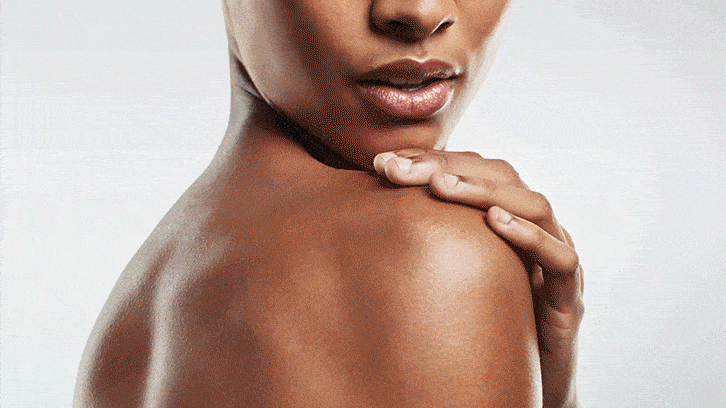 There are times when we feel great about our skin, such as in the morning after a good night's sleep, after a refreshing run or yoga session, or right after a warm shower. The common thread between these instances is increased blood flow, and it's this improved circulation that leads to more beautiful and healthy. Unfortunately, the enhanced circulation obtained through heat or massage is only temporary.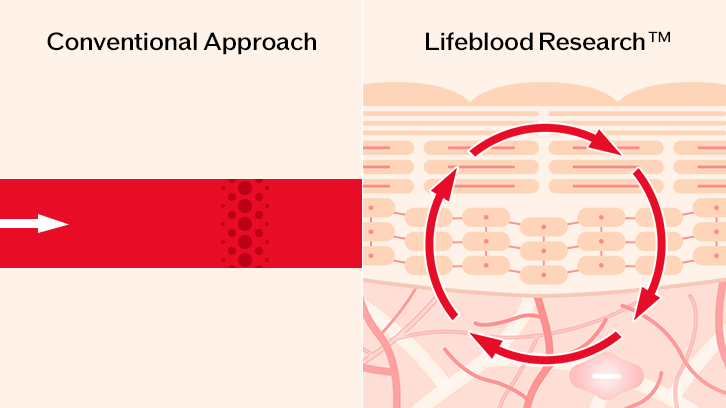 This is why SHISEIDO began researching blood vessels and blood flow to develop cutting-edge beauty science technology. We have scientifically proven that better blood flow improves the texture of skin, and also revealed that caring for blood vessels carrying immune cells is essential for healthy.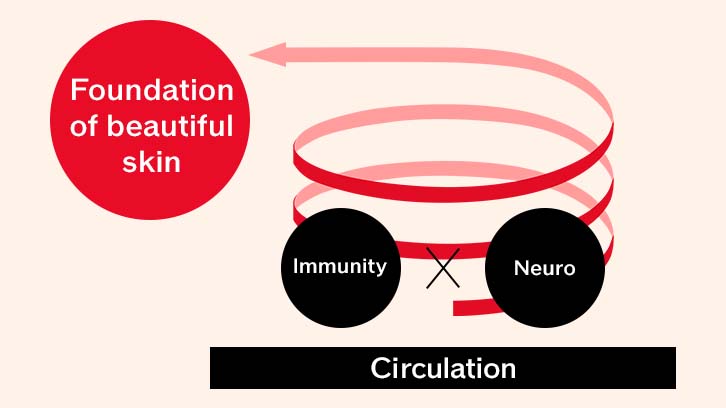 Good blood flow is the foundation of beautiful skin. Applying these discoveries to SHISEIDO's skincare products, will open the door to a new era of beauty that transcends traditional approaches which only deal with individual and temporally skin problems on the surface.
010
 

How do you get your skin  


 

into excellent condition,

 




 

and then get it

 




 

to stay that way?  


 

The answer may be

 




 

in your blood flow.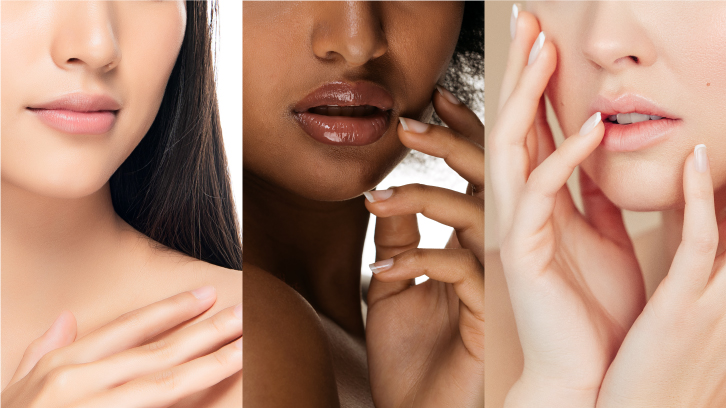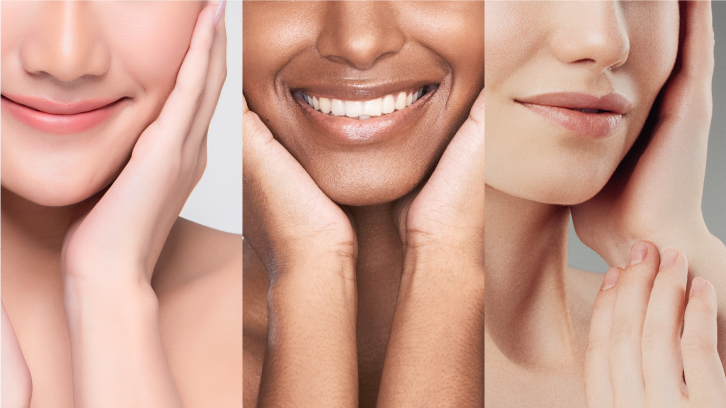 After a hot bath or a good night's sleep, your skin's condition is excellent, and it feels good. But it's difficult to keep your skin like that.
SHISEIDO conducted a survey in four countries around the world that revealed new secrets to beautiful skin that women around the world have discovered while staying at home.
Note: Survey of a total of 2,933 women aged 20-49 living in
Japan, China, the United States and Italy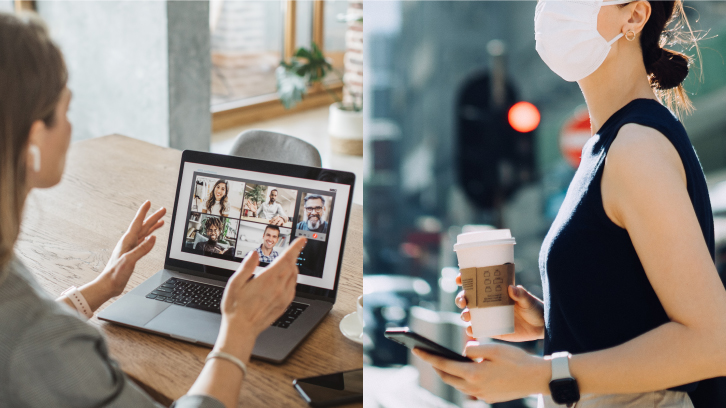 Recently, people all over the world have undergone major lifestyle changes, including the daily use of masks, and the popularity of online conferencing. Bare skin is more visible than ever, and more people are placing importance on skin care to help keep their skin from drying out.
SHISEIDO's survey results show that people want resilient and beautiful skin, and that they are more aware of the need for skincare to get their skin into its best condition.
So, what is the ideal skin condition? When asked to imagine ideal skin, many women said "bare skin after a good night's sleep" and "bare skin after a bath or shower."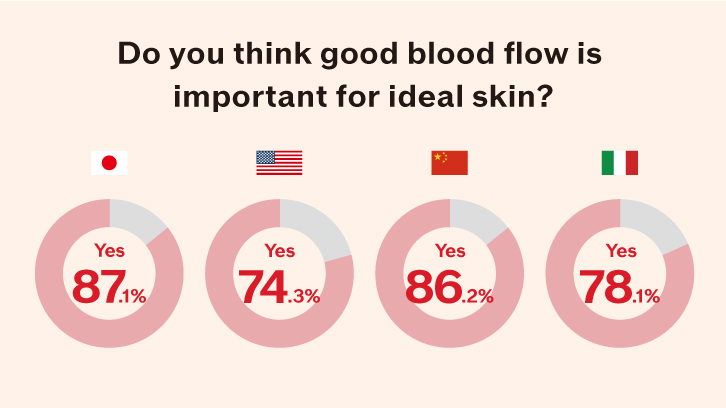 More than 70% of people consider "improved blood flow" essential to elevating the condition of bare skin. This shows that many people feel that there is a connection between beautiful skin and blood flow.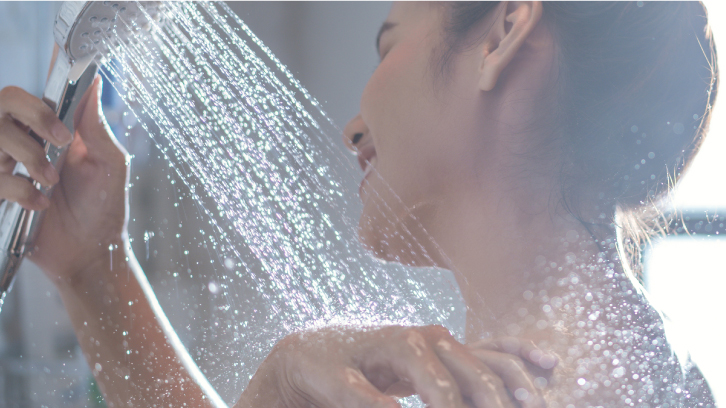 Blood flow carries oxygen to every corner of the skin, increasing hemoglobin and improving the complexion. The latest dermatological studies also prove that superior blood flow improves skin elasticity. So it turns out that that the awareness our survey participants expressed about "blood flow" as a factor in the skin's beauty is scientifically valid.
Coming soon: detailed results of SHISEIDO's many years of skin care research on how to maintain ideal skin conditions. PLUS, new tips discovered recently by survey respondents while staying home.
010
 

360-degree visualization

 




 

of blood vessels.

 




 

SHISEIDO's technology is

 




 

for deliver

 




 

the secret

 




 

of beauty.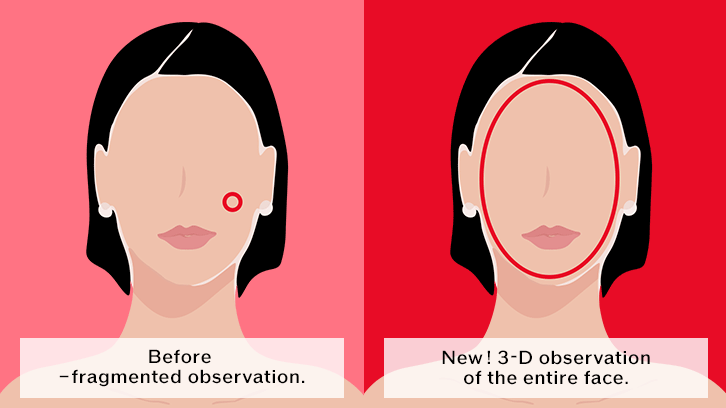 In blood flow research, precise measurement is essential. Until now, limits in conventional beauty science have made impossible the study of blood vessels that spread out in all directions beneath the skin. Now, thanks to proprietary SHISEIDO special imaging technology, OCT, the state of the capillaries can be captured in 3D by photographing the outside of the skin with a special camera.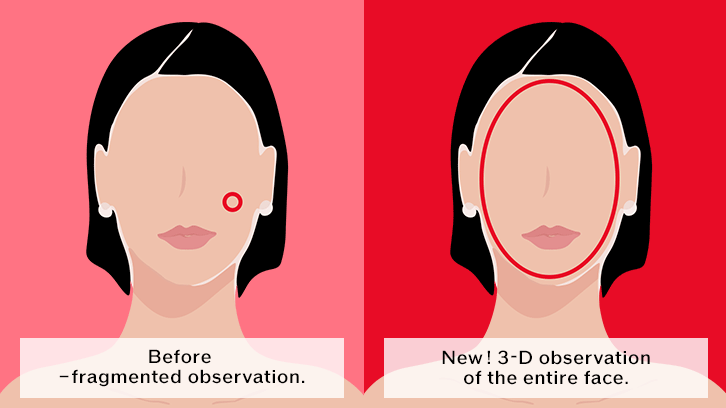 Then, by analyzing blood vessels in 360-degrees we can understand the effects of lifestyle on skin and thereby determine the future state of blood vessels.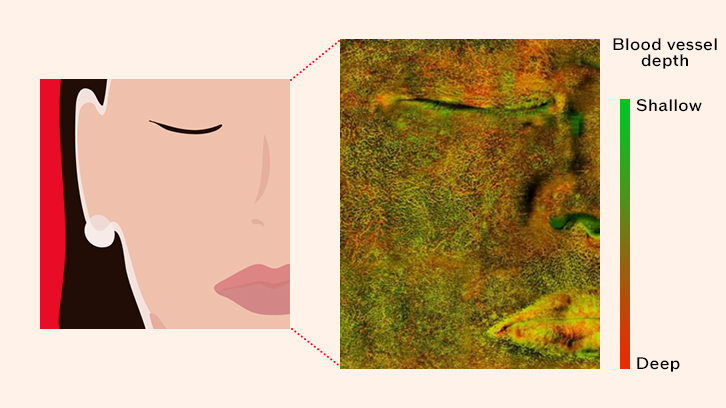 In September 2020, we succeeded in observing the capillaries of an entire face and in 3D no less, world leading. Previously, this had only been possible on individual parts of the face, one at a time. Thanks to this breakthrough, it becomes possible to accurately understand the characteristics of the blood vessels according to their individual parts regardless of age, ethnicities and gender, and to detect the partial modulations of blood vessels which are invisible if looking at the skin from the outside.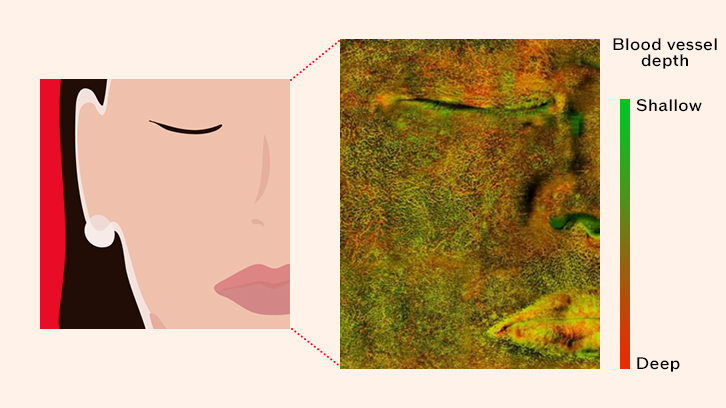 Using these game-changing blood flow and circulation measurement technologies, we hope to extend conventional care to individual concerns, such as age spots and skin firmness. We are also developing a concept that covers comprehensive facial care, where we will be able to predict future skin conditions by observing the face's blood vessels. SHISEIDO will lead vascular research in the industry and use these findings in the development of new skincare products and cosmetics.
010
Innovative beauty science
that transcends traditional skin care theory

We will keep posting new information on this site.
Stay tuned.
# LifebloodResearch
Lifeblood Research™ Lab is committed to sharing information
on blood flow science with people.
Please use the hashtag "#LifebloodResearch" when you post your thoughts,
so that we can learn from your feedback.